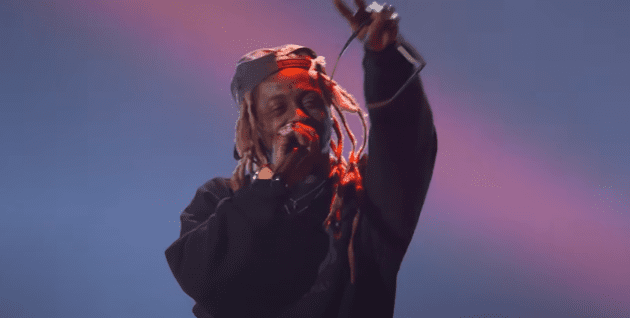 A winner here, a winner there.
Rapper and sports fanatic Lil Wayne opened up the 2023 ESPY Awards with a live performance of his 2008 hit, "A Milli".
Before EPSN's annual sports ceremony on Wednesday (Jul.12), Tunechi took the Dolby Theater in Los Angeles and altered the Bangladesh-produced hit with sports-themed lyrics.
"And I'm over New Orleans like an Angel, Reese," he raps recognizing LSU star and NCAA women's champion, before adding ""God is good, Damar Hamlin doing fine," Weezy continues in reference to Buffalo Bills Damar Hamlin's triumphant recover.
Following the performance, LeBron James accepted his Best Record-Breaking Performance, while NBA champion Nikola Jokic was given best Best NBA Player. Other big wins included A'ja Wilson (Best WNBA Player), Patrick Mahomes (Best NFL Player), Shohei Ohtani (Best MLB Player) Connor McDavid (Best NHL Player), and more.