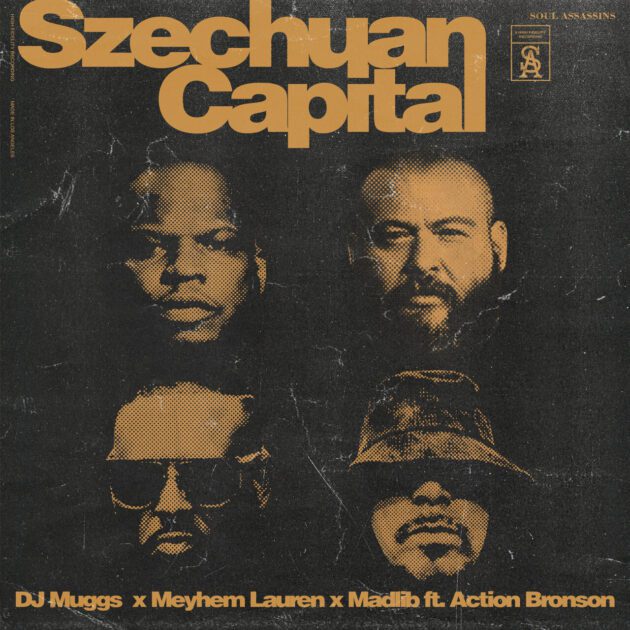 Queens rapper Meyhem Lauren and West Coast producers DJ Muggs and Madlib have announced their Champagne For Breakfast album and set things off with their first single, "Szechuan Capital" featuring Action Bronson.
Over various beats by DJ Muggs and Madlib, Meyhem Lauren and Action Bronson trade gritty bars with an abundance of witty wordplay.
"Szechuan Capital" is the name of a restaurant in Flushing Queens that closed down around 20 years ago," says Meyhem behind the song's title. "It was a special spot in Flushing and Action is a special human from Flushing so it all made sense; at least to me."
The song marks Meyhem's first music since his Black Vladimir LP produced by Daringer and Action's first since his Cocodrillo Turbo.