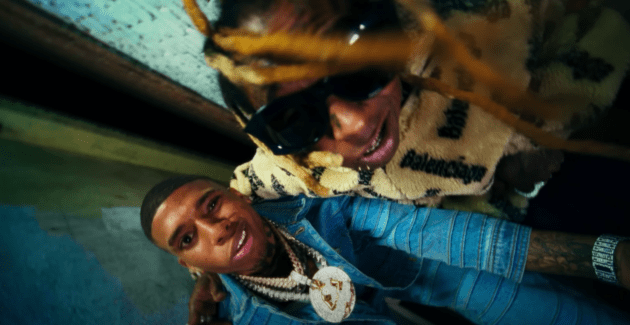 After much-anticipation, NLE Choppa finally releases his collaboration with Lil Wayne, "Ain't Gonna Answer".
Over a New Orleans-bounce production, Choppa and Tunechi brush their haters off and flex on their naysayers. Along with the release, the video captures the two wilding on a set filled with dirt bikes and women twerking reminiscent to the vintage Cash Money videos.
"Don't be worried about what we be doing / What we doing? / Making money / What they doing? Hating on us," raps the Memphis rapper, while Weezy brings his Hot Boy flow. "Shirt off, Choppa on, Weezy baby, Babylon / I'm greedy, baby, Ramadan, I got my slimes with me, it's a slimeathon," raps Tune.
"Ain't Gonna Answer" is NLE Choppa's third single of the year, following his "23" and "Champions". His Cottonwood 2 album coming soon.