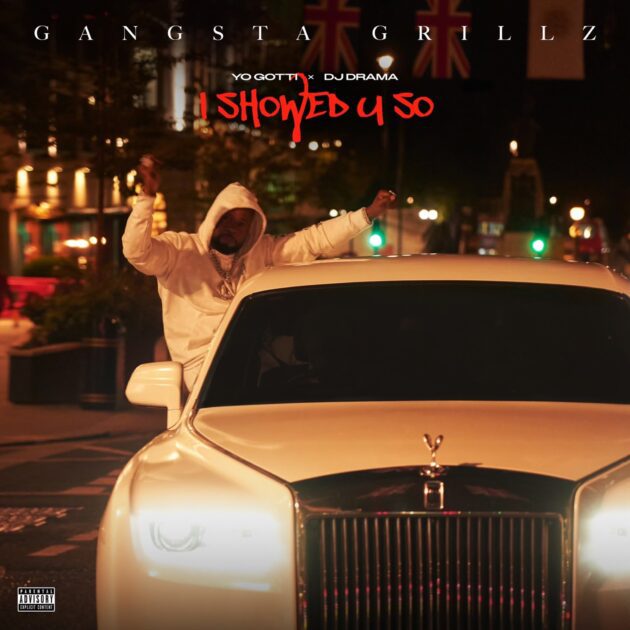 Gangsta Grizzillz!
After nearly 17 years, Yo Gotti reunites with DJ Drama for their latest Gangsta Grillz project, I Showed U So.
Introduced with their lead single, "No Fake Love", the 10-track set also includes "Driveway Furniture", "1st Hunnid Bands", "Pop My Shit", "POV" and more. Gotti links with fellow Memphis and CMG labelmate Moneybagg Yo ("Mind My Business") and also connects with Rich Homie Quan ("Mandarin").
Yo Gotti and DJ Drama also include a second side of the project featuring the 10 tracks without ad-libs from host DJ Drama.
I Showed U So is the sequel to Gotti and Drama's 2006 Gangsta Grillz debut, I Told U So: The Real King Of Memphis. Since then, they collaborated on "Get Big (Remix)" in 2010 and "4 What" and "Breathe Freestyle" off Gotti's Nov. 19 mixtape both in 2013.
The release marks Yo Gotti's first project in 2023. Last year, he released both his double-album CM10: Free Game and his CMG The Label complication album, Gangsta Art.