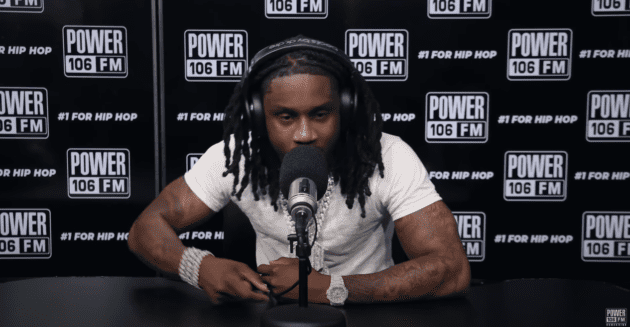 From the Chi to the City Of Angels.
Polo G brought nothing but rhymes galore during his Justin Credible freestyle session at Los Angeles Power 106.
Tackling Ja Rule, Jadakiss and Fat Joe's classic "New York" instrumental, the Hall Of Fame spitter repped his city and delivered endless bars full of his Windy City energy and swag.
"Glock go bow, make his dreads shake like a flocka," raps Polo over the Cool & Dre and Irv Gotti-produced banger. "Before a nigga play with me, better play with his momma / Pull up over here, next thing you know he's on his way to the doctor."
Earlier this year, the Capalot MC rung in his 2023 with his latest single "No Time Wasted" featuring Future. He most recently joined both Marshmello and Southside for their collaboration, "Grown Man".