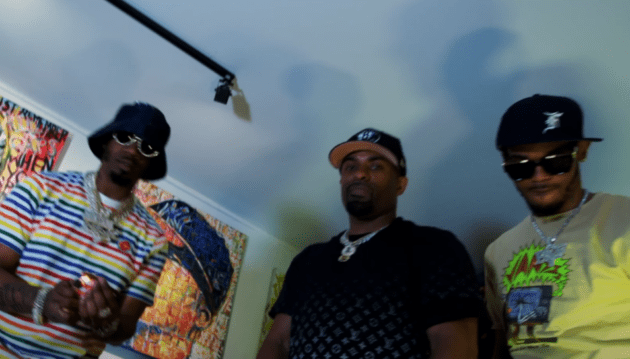 Clueminatti!
Black Soprano Family is down with the Clueminatti on Loveboat Luciano's "2nd Strike" single featuring Benny The Butcher and DJ Clue, which has since arrived with its music video.
Backed by adlibs and an appearance by Clue himself, the B$F duo come out swinging hard on their competition with their braggadocious and street-oriented bars.
"We all know that you cap / Trying to impress us with that crap / I'm a legend with that strap, you know the bezel in black," boasts Luciano before the Butcher comes through. "Got classics with Pete Rock, you got to CL Smooth me / Y'all get on stage and tell jokes like D. L. Hughley," raps Benny over the Rick Hyde-produced beat.
"2nd Strike" is the first single off Loveboat Luciano's upcoming sophomore album, Parole due June 30.