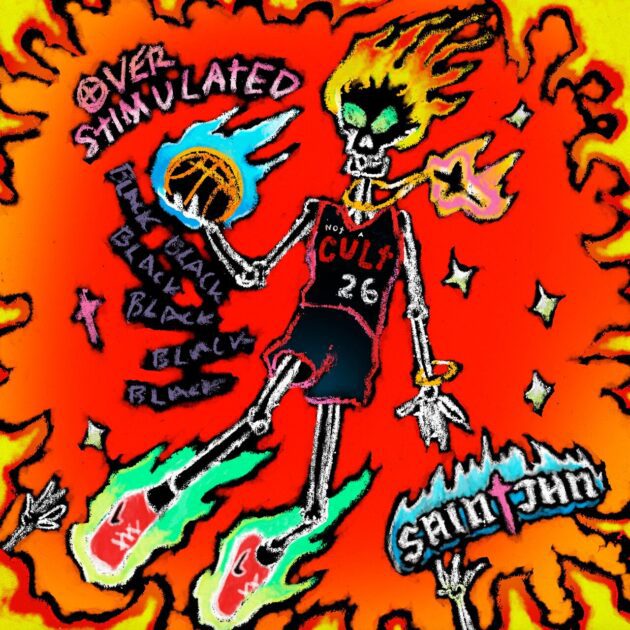 Two fingers in the air.
SAINt JHN brings the noise on his first single of the year, "Overstimulated".
Produced by DTP and Louie Raphael Gomez, the New York rapper delivers his conscious raps with his arousing flow.
"I'm in my white trash mood but on my Black side," raps JHN. "I'm screaming, 'Black, Black, Black, Black, Black lives'." Fuck all that matter-fact vibe / Fuck all that top five, nigga, I'm a five percenter on my tax side."
The track follows SAINt JHN's previous single "Stadiums" produced by London On Da Track.