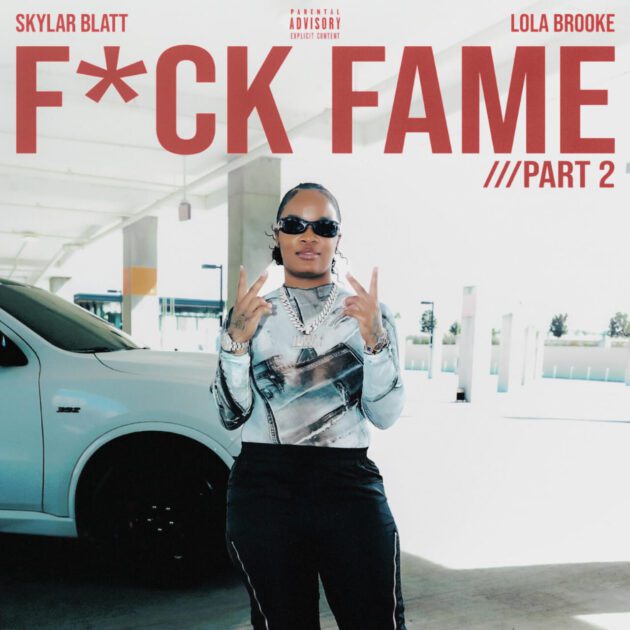 From Cincy to BK.
Skylar Blatt connects with Lola Brooke with her new single, "Fuck Fame Pt. 2", a follow-up to her 2021 "Fame".
Produced by Emkay, the Cincinnati and Brooklyn neophytes trade scathing bars full of bravado and shots towards their adversaries.
"Trackhawk disappoint you, I got points, like, ask the last cop / Hella wasn't in that joint tryna prove no points, he was loading up Cash App / Meanwhile, y'all goin' broke, these niggas is jokes, these niggas been assed out," raps Blatt while Brooke follows suit.
"Ain't givin' no WAP for a diamond plate / Nuh-uh, that's not how I got fame / Broke bitch, that's not how I ovulate / Papa, I need my nani ate."
Earlier this year, Skylar Blatt linked with Tay Keith for their "Slide" collaboration. Most recently, Skylar signed to Young Sav's newly launched record label, Saint Kash Records, his imprint with Arista Records. Meanwhile, Lola Brooke's hot off the release of her latest single, "Pit Stop" featuring French Montana.