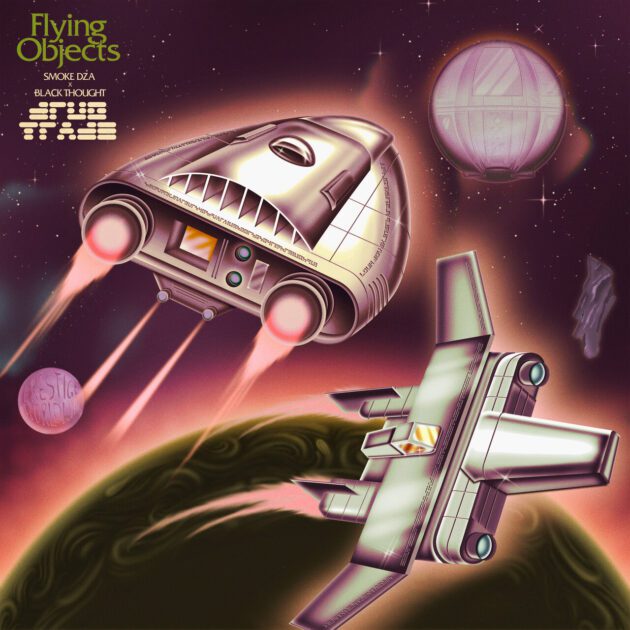 From Harlem To Philly.
Smoke DZA and producer Flying Lotus connect with Black Thought on their new collaboration, "Drug Trade".
Over the L.A. producer's spaced out beat, the Kushed God and The Roots frontman trade an abundance of bars.
"My caliber, got me thinking on the highest algebra / Different devils come with heavy metal not Metallica," raps the Harlem MC. "This my house, this Home Alone in New York, I'm Kevin McCallister," he continues before Black follows through.
"We might surface just for the right purchase / My main purpose, is to keep shit connected like cursive," the Philly MC raps.
"Drug Trade" arrives on the heels of DZA and Wiz Khalifa's The Smoker's Club release, "Player's Only"