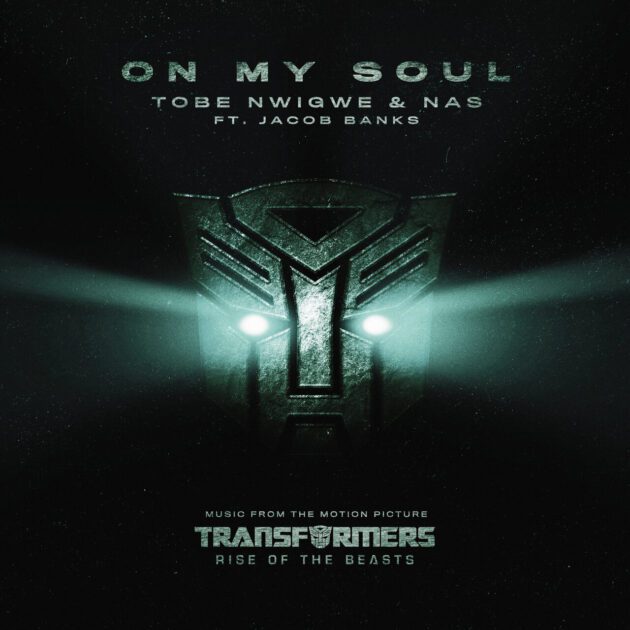 Tobe, Nas, Jacob, roll out.
Tobe Nwigwe, Nas, and Nigerian-English singer, Jacob Banks are ready for battle with "On My Soul", the latest single off the upcoming music from the motion picture, Transformers: Rise Of The Beast.
Lead by The Good Stewarts production team, Tobe Nwigwe, Nic Humes, and Nick Baker, Tobe pops off on his adversaries right out the gate. "Guard your grill, guard your grill / Ain't nobody out here hard to kill / The gat I pack go "pap" and peel your cap from front to back," he raps.
Jacob Banks welcomes the smoke with his fearless vocals, while God's Son unleashes his untouchable flow. "Part wolf, part king, part Hannibal / Example, proof, I'm built like I'm mechanical, raps the Queensbridge legend. "On the mic, I'm a cannibal / You don't know who I'm family to."
The upcoming Transformers: Rise Of The Beast lands in theaters on June 9 along with the soundtrack, which will also feature music from A Tribe Called Quest and Wu-Tang Clan, among others.