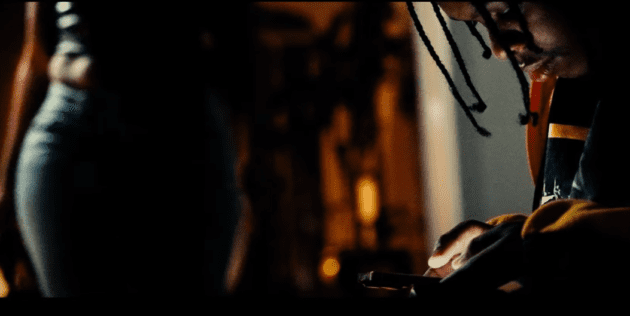 Back to getting money.
42 Dugg returns to the small screen with his latest visual, "Bae".
Courtesy of Shot Selection Media, the Detroit rapper commissions his female accomplice via text to carry out both his manly needs and street activities.
"Ayy, he was talking, I had to shoot, fuck 'em / Back to getting money," he raps. "Bae, I need you to hop on a flight / Bae, I need you to fuck the prosecutor tonight / All my niggas indicted in Milan, if not Rikers / On the East, we ride Lambs, and bend at midnight strikers."
The track is off Yo Gotti and CMG The Label's latest compilation album, Gangsta Art 2 Yo Gotti, Moneybagg Yo, GloRilla, Blac Youngsta, Mozzy, Est Gee as well as special guests Sexyy Red, Rich Homie Quan, and more.