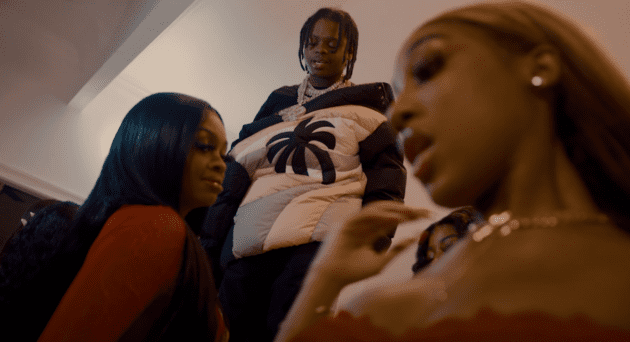 42 Dugg back.
As 42 Dugg continues to serve the remainder of his sentence, the Collective Music Group rapper checks in with his latest drop, "One Time".
Produced by VenoTheBuilder and A1 Rocky, the Detroit native unleashes his street-oriented and ballerfic rhymes. The release also comes alongside its music video directed by Rari Digital.
"They said that nigga ain't rapping, where the case at / Half of these niggas ain't that, they just can make rap," he raps on the hook from the clearport before cruising to the crib. "Fucking with a fully loaded, some shit can get you bloated / If you ain't tryna kill some, then why the fuck you toting?," he continues with a fistful of dollars while hanging with his crew and a couple of eye-candies.
"One Time" is 42 Dugg's first solo track since last summer's "IDGAF". Since then, he's collaborated with the likes of Jeezy and Babyface Ray.