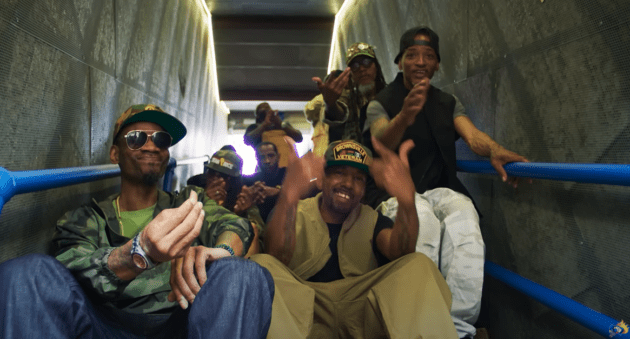 This is the B-C-C.
After over 15 years, the legendary Boot Camp Clik reassembles for their new single, "Wotcha Call Strength".
Produced by The Arcitype, the Duck Down supergroup rap their stomping grounds of Brownsville in Brooklyn, where they showcase their lyrical prowess and boast their longevity in the rap game.
"What's legendary / Break bread, plus shed what's necessary," raps Smif-N-Wessun's Steele and Tek. "Fam first, verse fam, ya verse secondary / The worst plan your man's laying in a cemetery," the duo continues alongside fellow members Buckshot of Black Moon, OGC's Starang Wondah, Louisville Sluggah, and Top Dogg, Heltah Skeltah's Rockness Monsta, and recently added soldier Rustee Juxx.
Outside their solo projects and inner group releases, the collective, along with late Heltah Skeltah rapper Sean Price, released four complications albums from For the People in 1997 and 2002's The Chosen Few to The Last Stand in 2006 and their Casualties Of War in 2007.