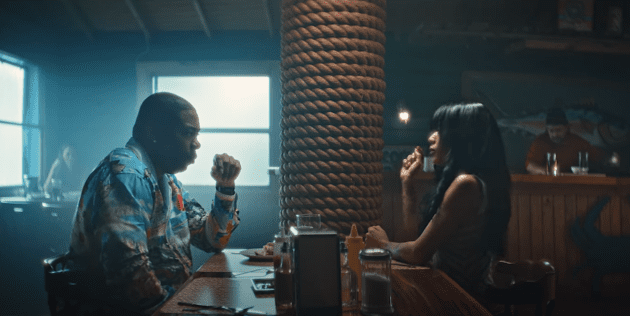 No one can do it better,
Busta Rhymes reunites with Coi Leray and is living over the top with his new single, "Luxury Life" produced by Swizz Beatz.
Directed by Benny Boom, the cinematic visual draws inspiration from Quentin Tarantino's 1994 classic film, Pulp Fiction and finds the "Players" duo exchanging witty bars holding each other down.
"We ain't talkin' about that coward boo, 'cause you my lil sis so don't turn that pussy into sour fruit," raps Busta as they both rob a diner. "Never that, let me rap, fuck the cap 'cause girls is players too, remember that?", adds Coi Leray.
The track, which samples the The Whole Darn Family's "Seven Minutes of Funk", most widely known on JAY-Z and Foxy Brown's "Ain't No Nigga", is the follow-up to Busta Rhyme's "Beach Ball" featuring BIA and arrives on the heels of Coi Leray's new Blue Moon EP.