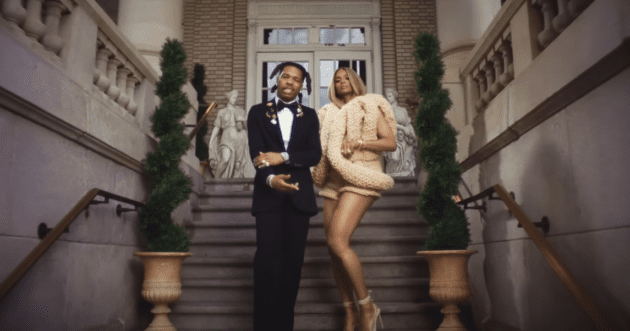 The princess is here.
Hot off the release of her CiCi EP, Ciara's name rings "Forever" in the project's new video featuring Lil Baby.
Directed by Taj and Dre, Ciara and Lil Baby put on their finer threads and bring the vibes at a lively wedding.
"Who don't wanna grow old together / If I'm tripping, let me know / One plus another one is better than / Spending all your time alone," Ciara sings, while Lil Baby pulls up aside his co-star with his guest verse.
"Keep it fun, we gotta try shit / Made a bond we gotta die with / Head first, I done dived in," he raps. "You the one, but really you a ten / I know my mind like, "Here she go again."
CiCi arrives with 7 tracks featuring "Forever", the previously released "How We Roll" featuring Chris Brown, as well as "BRB", "Low Key", "Type a Party", "2 In Luv", and "Winning" featuring Big Freedia.