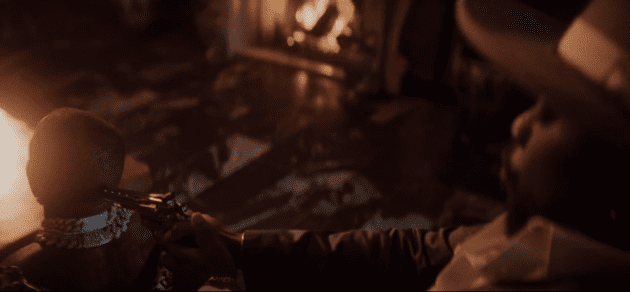 DaBaby circles back to his Baby On Baby 2 album with its "Blank" music video co-starring Anthony Hamilton.
Directed by James Rico, the sinister clip centers DaBaby in an affair with Hamilton's wife which leads to a twisted and deadly ending.
"She having problems too, she just sent me a text / Want me to pull up and give her that dick / She know a nigga so ill with that shit," raps DaBaby, while Anthony Hamilton lays down his soulful hook. "She gon' have me pulling out a pistol / Said Lord knows I will, I will, I will," he sings.
Baby On Baby 2 was released last September which featured "Socks", "Drop Dat Diss", "Boogeyman", "Summa Dat", "No Condom", and more. Since then, he's released a few loosies this year including "Industry", They Just Want Your Life", "Think Bout Me", and "Yea Come On".