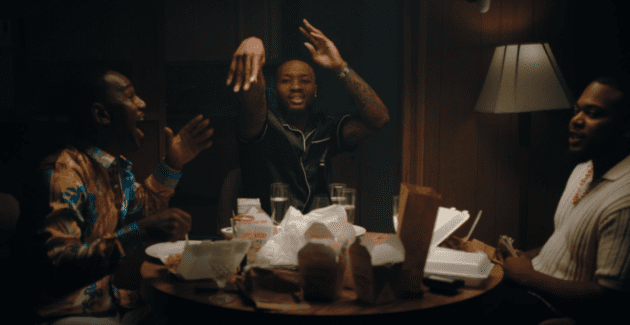 Dame gon' eat regardless.
Dame D.O.L.L.A. is simply "Paid In Full" in the latest music video off his Don D.O.L.L.A album.
Directed by Keon Mars, Damian Lillard pays homage to the 2002 classic crime drama film, Paid In Full and reenacts the iconic scenes alongside Tobe Nwigwe and the movie's co-star and rapper, Cam'Ron.
"We thoroughbred, from a king line, that's big thanks to Uncle O / Get the bills like Buffalo, what we got, we hustle for," Dame raps as he channels Ace at the laundry mat.
Meanwhile, Tobe depicts Mitch and pulls up to a block party in his convertible. "Please excuse the way I enter, got four kids out the placenta / Of the woman who's the center of all that's within me / Most you ho niggas agenda that you showcase from your finsta," he raps.
Dame D.O.L.L.A. released his Don D.O.L.L.A album in August and it features 15 tracks including collaborations from Lil Wayne, Rick Ross, Ty Dolla $ign, Mozzy, Jordan Sparks, and more.