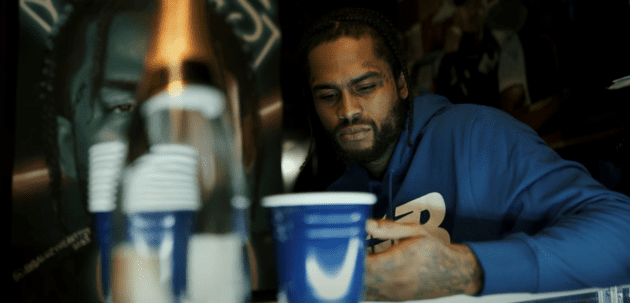 Chills from the East.
Dave East continues the support of his Book Of David with its "Chills" music video.
In the Chris Edwards-directed clip, the Harlem rapper makes his rounds through New York City as he narrates the cold-hearted tales of the streets.
"I really get the chills when I think about / The homies that I lost that break down I can't see em now," he raps while posted up on the block with the homies. "You can trust me I could never let your secrets out / Success was so blurry but we can see it now," he continues from a local shop and a run-in with NYPD.
The video arrives on the heels of his "Feel Like" and are both off last year's Book Of David, Dave's Gangsta Grillz album featuring Styles P, Millyz, Berner, B-Real, and more.