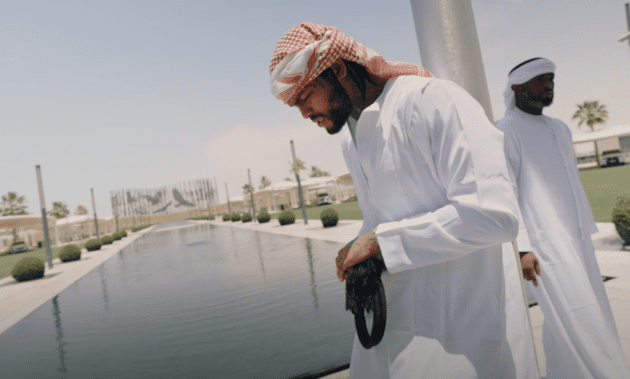 Son of a rich!
It is more money and more problems for Dave East on the Harlem rapper's new single, "Rich Problems".
During a trip out in Abu Dhabi, East opens up on the struggles from the less fortunate and the downfalls of fame.
"Thаt Ноllуwооd ѕhit / І trіеd іt whеn І gоt іnvіtеd / Whеn thеу іn thаt dаrk ѕрасе / Тhеу trу tо ѕоаk уоur lіght uр," he raps over gentle pianos and violins. "Неаdlіnеѕ tаlkіng dоwn оn уоu іn / Lіkе еvеrу wrіtе uр."
"Rich Problems" comes on the heels of his most recent "Clarity Part 2", a freestyle over his 2016 feature on Nipsey Hussle's "Clarity" with Bino Rideaux.