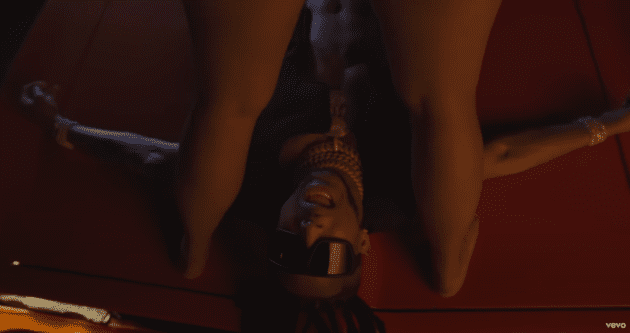 Remix!
DDG takes it to another whole new level with his new "I'm Geekin" remix featuring NLE Choppa and BIA, which arrives with its music video.
Directed by Ben Marc, DDG turns up with his macklacious bars from the video set. "I beat the pussy up, she's so addicted / She holding hands with him but it's just business," he raps setting up new verses from NLE and BIA.
"Bon appetit, she petite with some pretty ass teeth / Put my dick in her, uh, put my dick in her, ah / Put my dick in her mouth 'til the bitch can't breathe," raps Choppa before BIA follows next. "Baby, don't judge me, I'm being a slut / I love that dick when it's deep in my guts."
The original single was released back in April and both versions will appear on DDG's forthcoming album, Maybe It's Me….