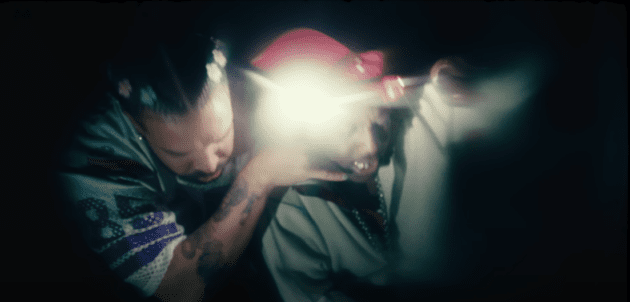 Christmas came early.
Hot off the release of his For All The Dogs album, Drake releases the video for "Another Late Night" with Lil Yachty.
Directed by Lyrical Lemonade's Cole Bennett, Drizzy and Lil Boat are centered in a Christmas-themed set in Maple Ridge in Vancouver, Canada where they recap their rendezvous with the ladies.
"It's just another late night with my bitch, ayy," Drake raps on the hook as Yachty adds his ad-libs. "Just another late night with my bitch, ayy (With my bitch) / And I hate to even call her ass my bitch, ayy (Yeah, my bitch) 'Cause I love that ho, don't even make no sense, man (Pssh, pssh)"
For All The Dogs is Drake's eight studio album featuring 23 tracks including collaborations from SZA, J.Cole, 21 Savage, Sexyy Red, Yeat, Teezy Touchdown, and more.