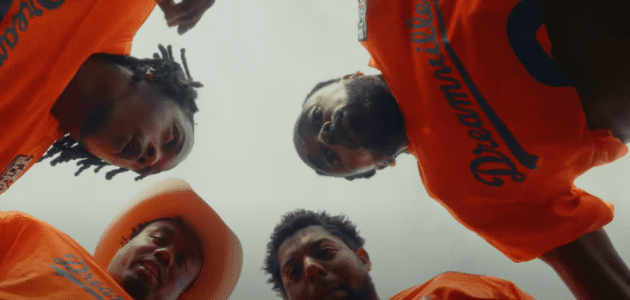 Break!
EARTHGANG hits the football field in the video to their new single, "Bobby Boucher".
Dubbed by Adam Sandler's main character in the sports comedy film The Waterboy, the Atlanta duo run a game and indulge in the college party lifestyle inspired by the classic 1998 movie.
"Fuck what you heard, nigga shit, gon' spin it / Been independent, still with my twin, hе can finish my sentence," raps Doctur Dot, while Johnny Venus follows behind. "I ease like water on leaves, I glide on beats, I fly, I swim, I ski / In eighty degrees, make these hoes scream," he raps.
The Benji-produced track is the first single off EARTHGANG's upcoming album, RIP Human Art, which serves as the follow-up to last year's Ghetto Gods, and released via Sincethe80s and Dreamville.