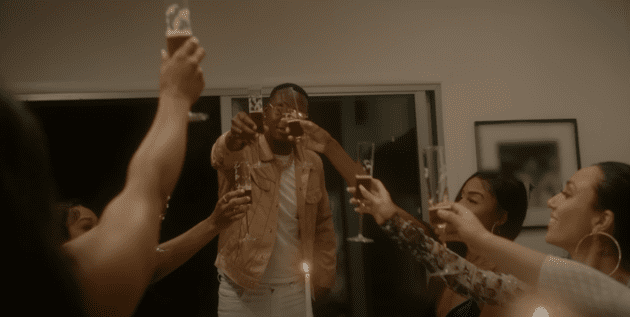 Cheers!
Symba is in great company in his new "Hell Of A Feeling" video featuring LaRussell.
Directed by Keoni Mars, the Oakland rapper boasts his bachelor and rich lifestyle amongst a house full of women.
"Cheating while you broke, that's when they gon' call you trifling / But when you get rich, they expect it, so it's alright with them," he raps while toasting bubbly and feasting with his female guests.
Meanwhile, LaRussell enjoys the good life. "I know I'm no wicked man, I be feelin' wicked though
Native to the greed and lust, from the tribe of pick-a-ho," adds the Bay Area MC.
The Honorable C.N.O.T.E.0-produced track is the follow up to Symba's "Top G" and off his upcoming follow up to last year's Gangsta Grillz project, Results Take Time.