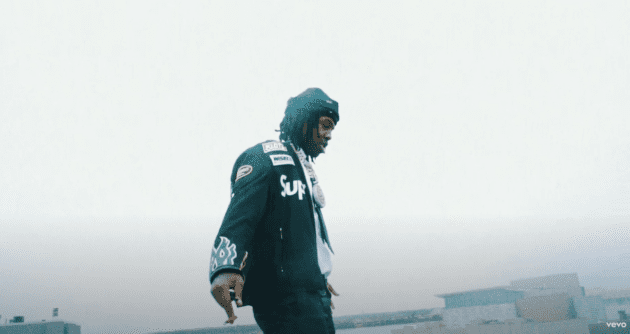 Truth be told.
EST Gee's doesn't take disloyalty too kindly in his new music video, "Lie To Me Some More".
Directed by Bookoo Footage, the CMG rapper hits a rooftop where he recollects on former associates and warns them on the consequences of their deceitful ways.
"Respect of the favor is friends / Thought we sat at the table as men," he raps. "I sat there and baited him in / But I know how to bend, how to blend / And I'ma make an enemy for millions."
"Lie To Me Some More" is taken from EST Gee's latest effort, MAD featuring collaborations from Boosie Badazz and Young Scooter.