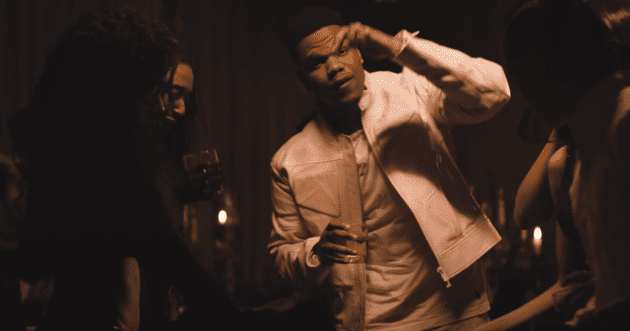 Ante up.
The stakes are high in the matching visuals for Fridayy's latest single, "Don't Give It Away" featuring Chris Brown.
Directed by The.97, the grown and sexy clip finds the R&B duo at an intimate casino night filled with beautiful women, but Fridayy has his eyes on a particular one.
"We gon' fuck around and make a movie / Let me get it wetter than jacuzzi," he sings. "Shawty, you know you could have it your way / You be acting' different after forеplay," he continues while Breezy tears it up.
"Used to look over the city while I blow your back out / Love when I'm aggressive, I might pull a track out."
The track marks Fridayy's first official release since last year's Lost In Melody project. The Def Jam artist also locked in his spot on XXL's Freshman Class of 2023.