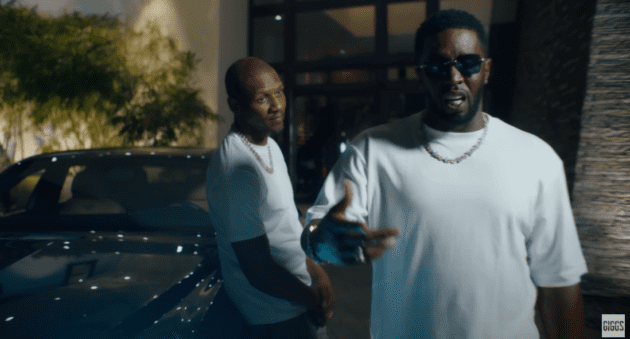 Take that!
Giggs taps Diddy on his new single, "Mandem" and connects with him in its supporting music video.
Directed by Buck and Myles Whittingham, the London rapper brings his gritty flow through various locations through his stomping grounds with Diddy bopping and adlibbing along the way.
"I'm with the gang and it's hazardous / Gang signs, .45s and big calibers / I'm in the restaurant, I got the lamb and asparagus / My hands on her backside, it feels fabulous," he raps before Puff bigs up his collaborator with his boss talk.
"Black king, gods / Ayo, Giggs, I see how you got it goin' down, down here, man / Shit, you got the ends on lock / Yeah, you like me, longevity, nigga."
"Mandem" follows Giggs' most recent "Pink Lemonade". His Zero Tolerance album drops August 18.