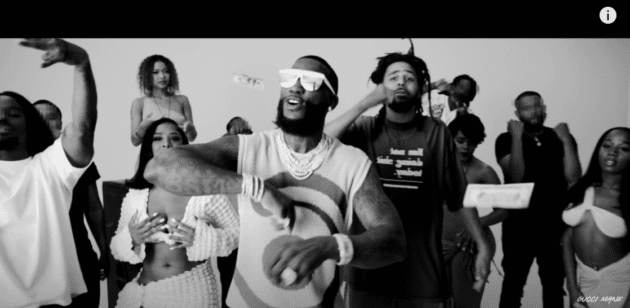 Cole World brrr!
It's a 1017 and Dreamville affair on Gucci Mane's new single, "There I Go" produced by Mike WiLL Made-It and co-produced and featuring J.Cole.
Directed by Mac Grant, the black-and-white video captures Guwop and Jermaine exchanging blistering bars on a set full of eye-candy, money, speakers, and plaques.
"No booger sugar, never had a nose full of dope / It's all good folks, cope how you wanna cope," raps Cole, while Gucci follows suite. "Now Mike Will Made-It and Gucci Mane slayed it / Think I'm the dopest rapper ever, niggas overrated," he raps alongside Mike WiLL.
The track comes on the heels of Mike WiLL and J.Cole's recent co-production on the former's new single "Blood Moon" performed by Lil Uzi Vert. "There I Go" follows Gucci's previous "Broken Hearted" single and are both slated to appear on Gucci's forthcoming album, Breath Of Fresh Air dropping October 13.