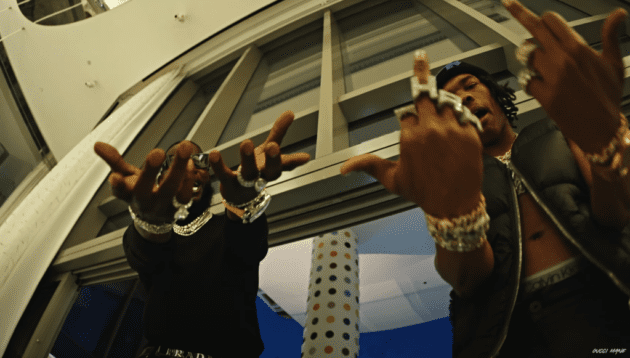 Burrr!
Gucci Mane and Lil Baby are calling out the fakes with their latest collaboration, "Bluffin", which debuts alongside its music video.
Directed by Jerry Productions, the iced-out rappers flex on the phonies, the online trolls, and their oppositions from their high-rise suite in Las Vegas.
"Delete shit, I don't post, I can't show them folks all of this stuff / Turnin' up thе business, I done killed and been balling it up," raps Lil Baby over the Cutterbeatz-produced beat, before Guwop adds, ""I want my Ms up to one, two, three, four, five one-hundred / I ain't arguing on no internet, I'm not Wack100."
The Atlanta rappers previously collaborated on last year's "All Dz Chainz". "Bluffin" is the follow-up to Gucci Mane's "Pissy" single featuring Roddy Ricch and Nardo Wick and are both expected to appear on his newly announced album, Breath of Fresh Air, dropping October 13.