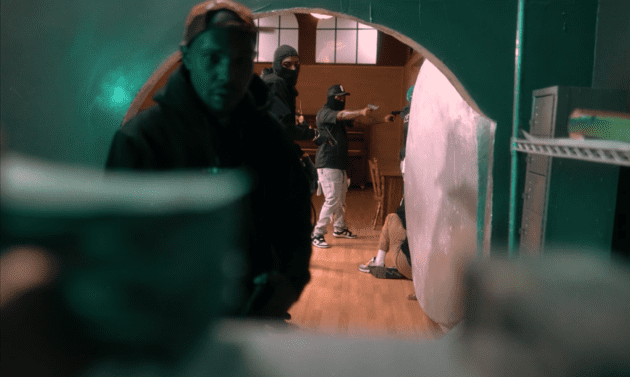 Money over here.
J Stone gets on the paper chase with Chevy Woods in their new music video, "Get Money".
Courtesy of Ronnie Lewis, the L.A. rapper and his All Money No Money out bandits pull a bank heist along with Taylor Gang's Chevy Woods.
"Don't try me, I'm ready for it / We out here getting money, you already know it / Drop two albums back-to-back, you weren't ready for it," raps Stone before Chevy delivers a hot verse from the passenger seat. "Told my nigga J Stone it was easy to link / Diamond rings on my pinky when I toast with a drink."
"Get Money" is off J Stone and DJ Drama's Gangsta Grillz project, Rollin' Stone, which dropped at the top of the year and features guests Curren$y, Young Dolph, Juicy J, Daz Dillinger, and more.