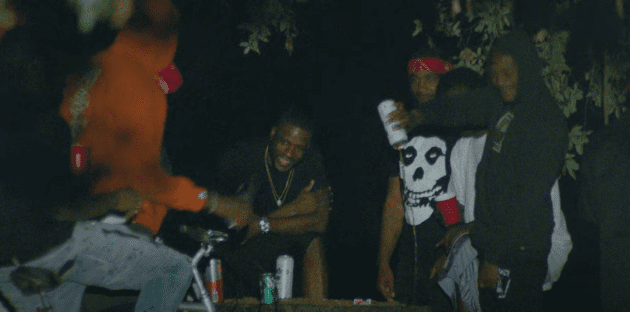 Jay Rock links with Ab-Soul with their latest collaboration, "Blow Fly", produced by Kal Banx.
Directed by Carlos Acosta, the accompanying video spots the TDE artists loitering in a park at night cracking booze with the crew and showcasing their lyrical prowess.
"Them young niggas done spotted the wrong tattoos / Left him inside the whip with a substance like Ragu," raps Jay. "It's up then it's stuck, it ain't moving like a statue / Welcome to L.A., better get at us 'fore we get at you / Now, watch your back, niggas will drive through like fast food."
Meanwhile, Soulo takes the spotlight and a seat with his slick hook. "I got a blunt, I need a Bic, I got a opp, I need the blick / She got some ass, she gets the stick, I got a bag, I'm getting rich," raps the Carson MC.
"Blowfly", is the follow-up to "Too Fast (Pull Over)" featuring Latto and Anderson .Paak and are both off Jay Rock's upcoming album, Eastside Johnny. Rock most recently dropped a loosie, "Ambition (Freestyle)".