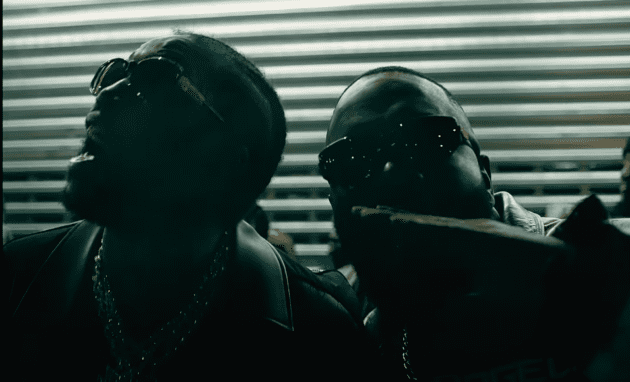 Ball easy.
Rick Ross and Meek Mill take New York in their brand new video, "Lyrical Eazy".
Directed by Kid Art, the flashy video spots the MMG duo flexing their confident bars from the air to the streets of the city that never sleeps.
"Murder on mind, I been up all night / Two bad bitches trying to fuck all night," Meek raps while popping bottles of Belaire with his entourage and Jim Jones. "Heard we was in the club, he had to duck all night / I told 'em, catch 'em at the let-out, shoot his truck on sight," the Philly rapper continues before passing it off to Rozay.
"Grew up in the projects, jumping on the roof," raps The Bawse from the back of his Maybach to a chopper flying over the city. "Garbage bag full of dollars, I come for the movie / Young Jimmy Iovine of the crime scene / Leave a nigga whole team on them IVs."
"Lyrical Eazy", which follows their recent "Shaq & Kobe", utilizes a sample of JAY-Z's 2001 "Lyrical Exercise", is the latest offering off Rick Ross and Meek Mill's upcoming album, Too Good To Be True which is now penciled in for November 10.