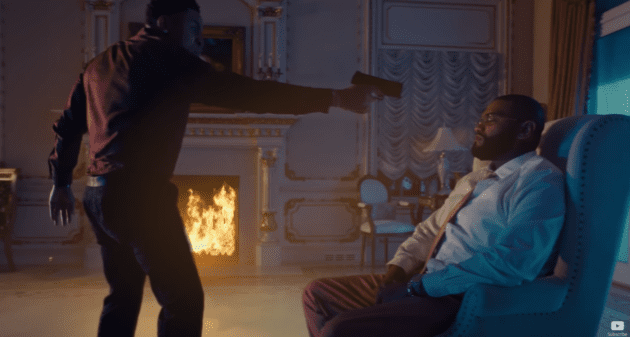 Show me the money.
Joyner Lucas reveals the nature of fake friends in his new video, "Broski".
In the dramatic clip, which co-stars actor and singer Rotimi, Lucas narrates a tale of former friends who's relationship becomes toxic over money and power.
"Since you my broski and I been there since we was babies / You can hit the bank and break me off with something wavy," he raps while dining with friends. "Maybe just a couple hundred-thousand? Nothing crazy / 'Cause I been hurting lately and I deserve it, maybe," he continues during a tense confrontation.
"Broski" is the follow-up single to "Cut U Off" featuring NBA YoungBoy and are both off Lucas' Not Now, I'm Busy album which drops August 18.