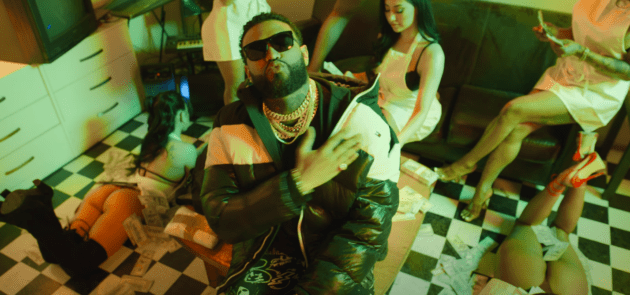 Toxic.
Joyner Lucas sets up shop in the trap for his "Blackout", his latest single and video featuring Future.
Over a slapping instrumental, Lucas and Future ring off with their savage lyrics from inside a trap house full of money and their scantily-clad female workers.
"Where I'm from, this shit go down, a lot of niggas crash out / I just seen my cousin cop some work up out the crack house," Joyner raps, before Hendrix drops a dope verse. "Like a kilo dropped inside the pot, my niggas spinnin', ayy / I just heard a hater just got shot, now I'm grinning," raps Pluto.
"Blackout" is the follow-up to Joyner Lucas' "Devil's Work 2" and are both off his upcoming album Not Now, I'm Busy due August 18.