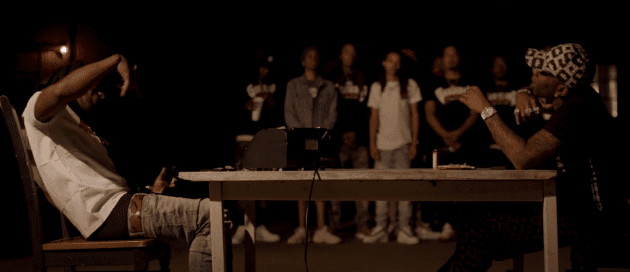 Ain't no lacking.
Hot off the release of his Kollect Kall EP, Mozzy's putting in work with YFN Lucci in their "We Active" music video.
Directed by SupaDope, the Sacramento and Atlanta rappers discuss brotherhood and disloyalty from the streets inside a warehouse with their crew.
"Aye, why my name in all your work, you FBI or something? / We getting money, I can't even tell the time for nothing," raps Mozzy from across a table full of cash and a money counter. "I got a lot of enemies, I'ma need three weapons," raps YFN from the other side. "Just like we on the dance team, best believe we stepping and we repping."
The video was shot prior to the two rappers incarceration. Mozzy's serving a one year bid for weapons and is expected to be release in July, while YFN Lucci currently being held on his RICO charges.