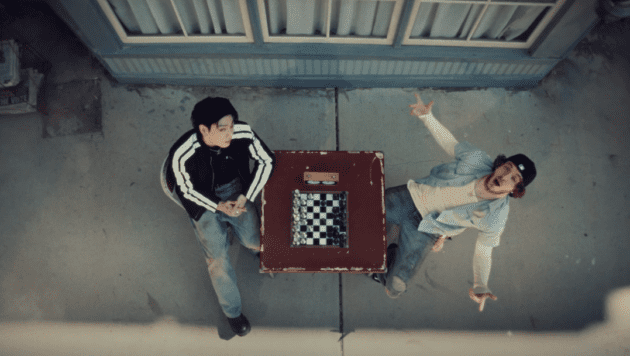 Checkmate.
K-pop hitmaker and BTS member Junk Kook links with Jack Harlow in "3D".
In the accompanying music video, directed by Drew Kirsch, the South Korean star gets the ladies going throughout the city before checking in with Jack Harlow for a game of chess.
"The way I told my boys, "Come look" / I used to take girls up to Stony Brook," raps the Louisville rapper. "And steal they hearts like some crook, true story / Now when I hold somebody's hand, it's a new story."
"3D" follows Jung Kook's chart-topping single, "Seven" featuring Latto, which earned the latter her first No. 1 on the Billboard 100 singles chart. It also marks Jack Harlow's first release since his Jackman album in April.