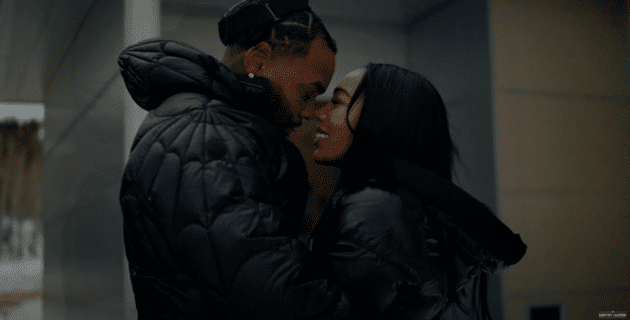 Good morning.
Kevin Gates is enjoying the married life in the accompanying music video to his new single, "Breakfast".
Directed by Gerard Victor, finds Kevin surprising his wife Dreka with a new house in the wintry mountains where they spend quality time together and usher in the new pad with some raunchy love making.
"Early breakfast for you, I got something special for you," he raps on the explicit hook. "I'ma beat that pussy 'til you snoring / Turn around, bend you over, I ain't leavin' no leftovers."
"Breakfast" is Kevin Gates first solo record since last summer's "Major League". He since can be found on DDG's record "Love Myself".