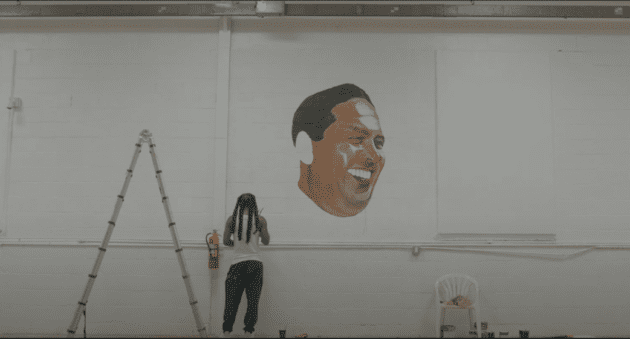 The campaign strong.
Killer Mike salutes an Atlanta legend on his new single, "Maynard Vignette" featuring T.I., JID, and Jacquees. The track, which arrives with a visual, pays homage to Atlanta's 54th mayor, Maynard Jackson, who served the city from 1974 to 1982.
Beginning with vintage footage of Maynard, the video depicts his mural being painted in a spot of the city, various landmarks, and Killer Mike's day to day including press runs and working in the studio. Cameos include the song's features, Elliott Wilson, Cee-Lo, and many more.
"I'm a young, Black Maynard, mama gospel singer / Daddy dope slanger, born from the anger," raps Mike Bigga saluting his hometown and its impact while growing up.
Meanwhile, T.I. shares a moment of clarity. "I'm confident that I could run the table if I never gave the world the politics / In the eighties, who would've ever thought I do it big as my father did?", raps TIP before JID reflects on the early struggles. "We ain't never had it all, my daddy ain't ever have a steady job / Ex-felon while he still in fall, he got out in '83 or '84."
Produced by SKUFL and Julian Cruz, "Maynard Vignette" is Killer Mike's first music since June's Michael album and serves as one of the new tracks on the project's upcoming deluxe version.