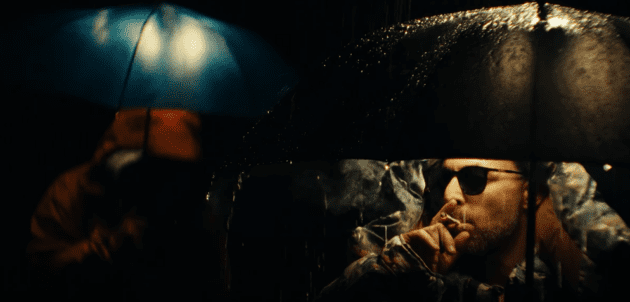 And they said it never rains.
Larry June and The Alchemist make it rain in their new video, "Summer Reign" featuring Ty Dolla $ign.
Directed by David Camarena, the visual captures the three riding through the city on a sunny day, from a rooftop in front of a clear blue sky, and during a torrential downpour at night.
"It's too much, we need a private plane / Toss on my Gore-Tex and walk in the rain," raps Larry from underneath his umbrella, while Ty Dolla provides the hook.
"Summer rain / I'm riding 'round, top down in the summer rain / And these hoes break they necks when they see a nigga switching lanes," sings Ty while pushing a convertible with The Alchemist in the backseat.
"Summer Rain" is lifted off Larry June and The Alchemist's joint LP, The Great Escape, which also features appearances by Big Sean, Action Bronson, Boldy James, Evidence, Jay Worthy, and more.