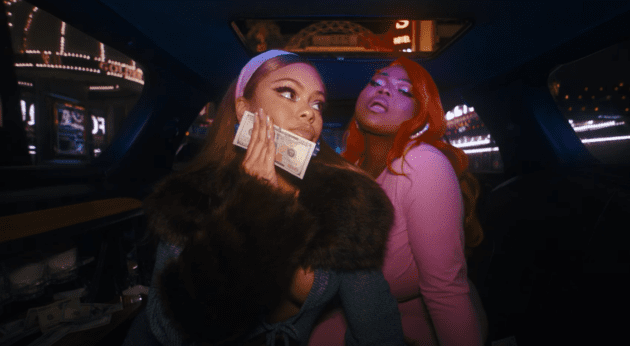 Big Latto. Big wins.
Latto scores big on her new single, "Lottery" featuring Congolese-Canadian singer Lu Kala.
Over a dance-friendly production by Dr. Luke and Rocco Did It Again!, Big Latto boasts her sexual attributes and the rules of a female's game.
"If I let you put your hands all over me / If I let you in the sheets," she raps. "If I tell you all my dirty fantasies / You won the lottery, you won the lottery," she continues, while Lu Kala brings her pop hook.
In the matching visuals, Latto takes Las Vegas where she is tossing money in a limo while riding the city strip, hitting the disco dance floor, and being pampered by her male servants inside her Sin City palace.
"Lottery" is Latto's first music of the year following last December's "Another Nasty Song" and "FTCU" featuring GloRilla and the late Gangsta Boo.