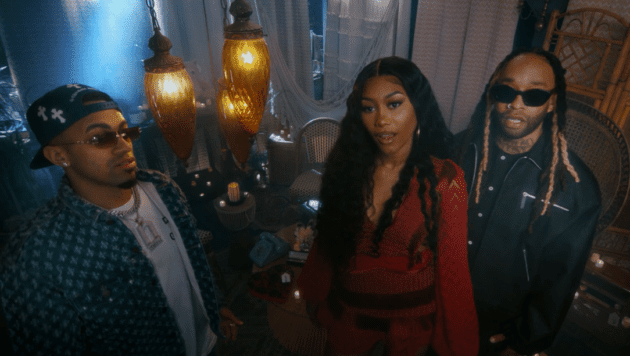 Call, the number still works.
Producer extraordinaire OG Parker taps Muni Long and Ty Dolla $ign on his new single, "Still Work".
Over the Quality Control Music producer's soothing soundbed, Muni Long and Ty Dolla $ign sing an exchange of words from former lovers. It is also accompanied with a video that follows a couple through their highs and lows of their relationship.
"Know you gon' miss me when nobody's left, you get the message / One day, that hit you different when you by yourself," sings Ty Dolla, before Muni responds. "Lurkin' your Instagram, saw you was through and good without me / Why is it always happen like this?", sings the recently Grammy-award winning songstress. "Soon as I get over it, you pop back, wanna reminisce."
"Still Work" marks OG Parker's first single since last year's While You Wait EP and Muni Long's since her Nobody Knows EP. Meanwhile, Ty Dolla can be found on "Let's Ride" alongside YG and Lambo4oe from the upcoming soundtrack to the film, Fast X.