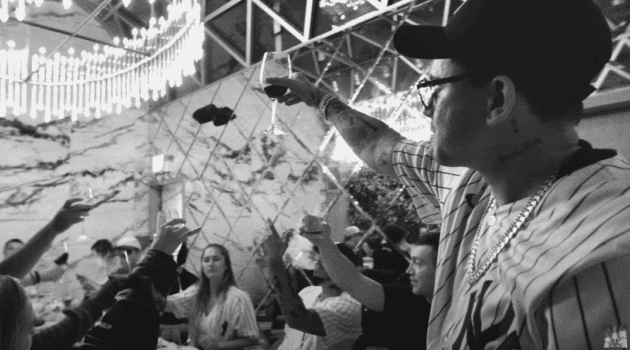 Got the juice like Tupac.
Logic's still got the juice on his latest single, "Juice II", which is pumped up with its accompanying music video.
Directed by JT Clemente, the video finds the D.M.V. artist in New York getting bag of lyrics filled with boastful rhymes. He hits up Yankee stadium, dining with friends in Manhattan, and performing on stage.
"Pull up in the whip, feeling good, finally out the hood / Finally getting money like a real one should," he raps over the Fuse 808-produced banger. "I'ma take a sip, get a little lit / Back in a bit, meditate, I think I should."
"Juice II", is the sequel to his 2011 Young Sinatra track. It also marks Logic's first new music since this year's College Park album and his 3P EP with producer C Dot Castro, under the group Halfbreed.