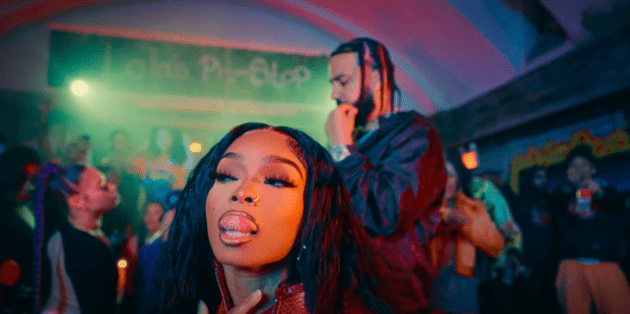 Welcome to Lola's Pit Stop.
With no signs of slowing down, Lola Brooke refuels and swerves with "Pit Stop", the Brooklyn rapper's latest single featuring French Montana.
Directed by Starr Mazi, the accompanying music video finds the New York rappers turning a gas station into their personal playground filled with members of their crew, a fleet of flashy automobiles, and a gang of strippers.
Lola raps, "Okay, she wobble it and dropping it and twerking for cash / Quit being stingy with that bitch, you better throw up a bag," as ladies twerk, while Montana follows suit. "Hating on the wave like we ain't birth you niggas / Feeling like Jerry Jones, man, I hate you niggas," the Coke Boy adds.
"Pit Stop" arrives on the heels of Lola's previous "single, "You" single featuring Bryson Tiller. Meanwhile, French Montana's hot off the release of his latest single, "Wish U Well" featuring Swae Lee.