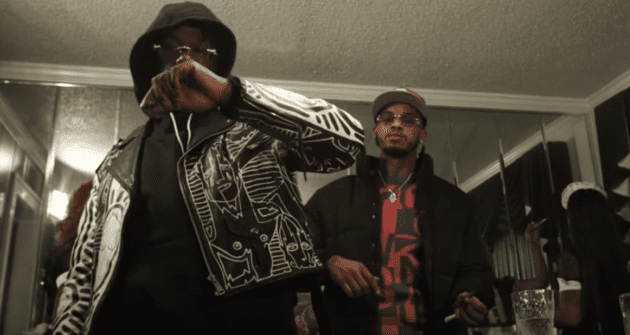 Parole at the end of the month.
Black Soprano Family Loveboat Luciano takes a trip down memory lane on his new single, "Loretto" featuring Conway The Machine.
Directed by SICIO1K, the accompanying video captures the two Buffalo rappers referencing their come up and grind while bagging up work at a dining table alongside a few maids.
"At least in my home, we was so use to packing burners/ And bagging work up / Drug lords and all the workers," raps Luciano before a victim is tied up. Meanwhile, Conway follows suit with a hot verse.
"Everything I got I put the work in for / That's why my girl can go get what she want out the Hermes store."
"Loretto" is a record based on the federal prison my father was sentenced to for five years" Loveboat asserts. "Conway and I are two Buffalo Kids telling portions of our lives in small details. If you grew up like me or watched anybody like me grow up; you'll appreciate this song. The video is live, and the culture has no choice but to rock with this; the video and bars are all organic."
"Loretto" follows Loveboat Luciano's "2nd Strike" featuring Benny The Butcher and DJ Clue and will appear on his sophomore album, Parole due June 30.