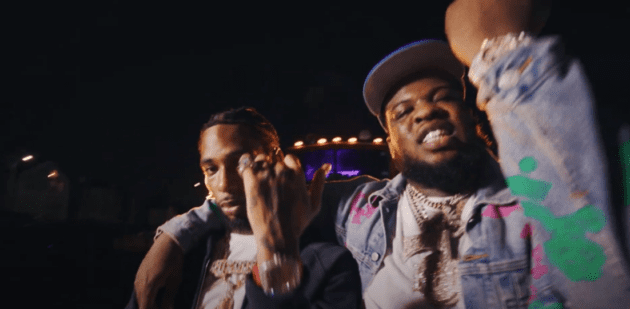 Attention!
Maxo Kream and Key Glock fuck the club up in the video to their newly released collaboration, "Bonecrusher".
Directed by Jerry Morka, the southern slingers bring their cutthroat lyrics to anyone who wants it from a rowdy night club.
"Trigger Maxo, C Osama / Snatch my chain, we whack your mama / You got a better chance surviving as a suicide bomber, spits Maxo while Glizock backs his co-star up. "Knowing that Glocks don't jam / These niggas Mickey Mouse / I just don't understand, damn."
"Bonecrusher" arrives on the heels of Maxo Kream and BFB Da Packaman's "Fatt Blacc Twins".