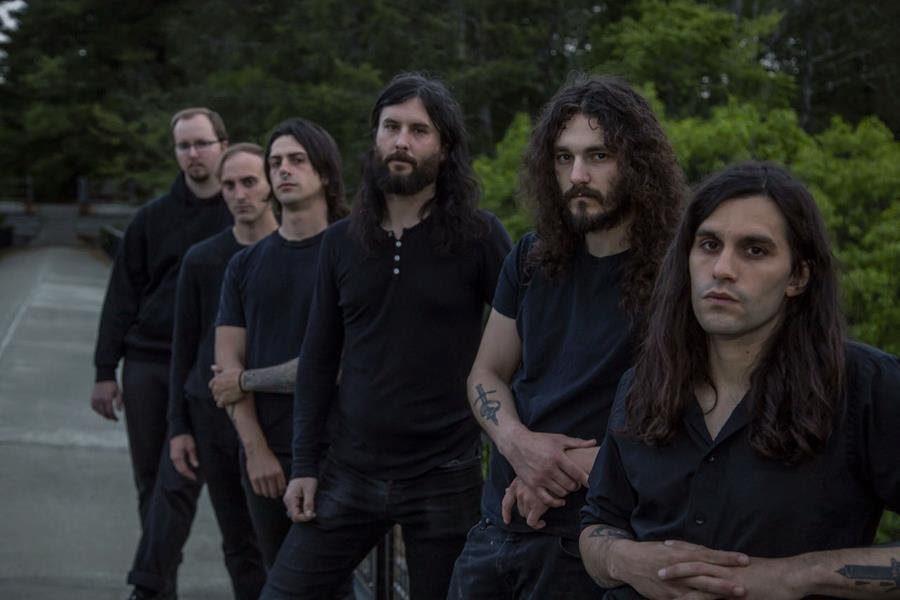 In a few weeks, the awesomely evil Boston band Final Gasp will release Mourning Moon, their first full-length. I can't wait. Final Gasp's sound is a beautifully forbidding combination of hardcore, goth, and metal, and they churn like prime Samhain. The band recorded the album with Arthur Rizk, the Cold World/War Hungry/Eternal Champion/Sumerlands guitarist who's produced monster records for Power Trip, Pissed Jeans, Code Orange, Xibalba, and Poison Ruin, among many others. This thing is going to rule.
We've already posted Final Gasp's early singles "Climax Infinity" and "Mourning Moon," and now they've also shared the new one "Blood And Sulfur." The it's a fast, brutal song that clocks in at less than two minutes. Final Gasp come up with an awkward galloping riff, and they've got so much reverb on everything that they sound like cave creatures. Here's what frontman Jake Murphy says:
"Blood and Sulfur" is based on the short story "The Smell Of Sulfur." I found it in a really old book that was printed in the early '40s. It was about the Devil antagonizing a businessman by making everyone else around him successful and offering him his hand to give him the same success. The man ends up taking it, but when he does everyone around him dies and he's the last one left on Earth, in turn making him the only successful person left.
Check out "Blood And Sulfur" below.
Mourning Moon is out 9/22 on Relapse.