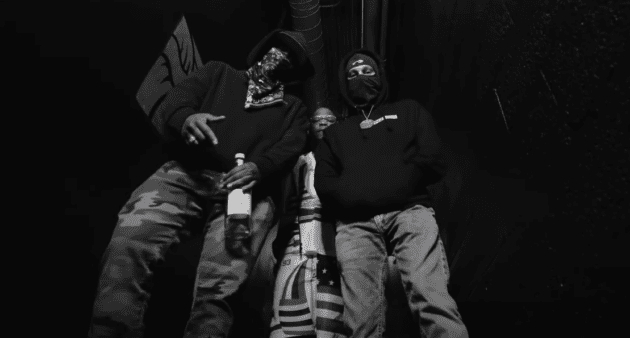 We ain't the same.
Meyhem Lauren and Daringer revisit their Black Vladimir album with the project's new video, "Airplane Mode".
Decked out in Versace wear and iced-out jewelry, the Queens rapper drops a cocky verse while kicking with his goons and rocking a mic at a bar, before hitting up an outdoor car show.
"I just went to Paris with no luggage / You think you're balling, but you players all sluggish," he raps over Daringer's spooky beat. "Woke up drunk in a room full of Louie bags / Zip the vest, is y'all mad we poppin' Louie tags? / Skipped the line because they know what I'm about / This is Black Vladimir, I bought jewels during a drought."
Produced entirely by Daringer, Black Vladimir includes 15 tracks by Meyhem Lauren with appearances from Conway The Machine, Action Bronson, Westside Gunn, Flee Lord, Elcamino, and Hologram.