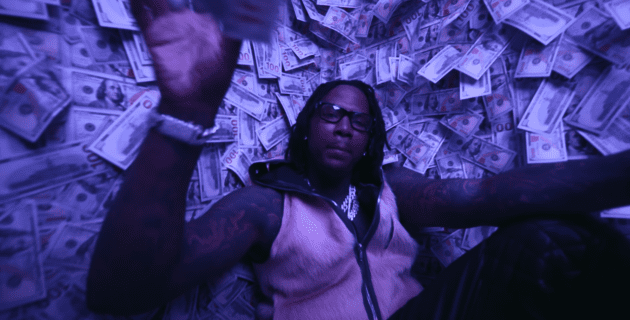 Pour up.
Moneybagg Yo's Hard To Love: Heartless Edition is set to arrive Friday (May 26), and his offering "Ocean Spray" makes landfall ahead of the mixtape's release.
Accompanied with its music video, the Ben Marc-directed clip finds the Memphis titan in Miami and juiced up with his braggadocious bars.
"The coup came with a masseuse / That mean the seats massage me," he raps cruising the night in South Beach. " Out of sight, but I'm still in the loop / Calling shots in the bed with a Barbie," he brags from an aquarium and inside a room with plastered hundred dollar bills.
Hard To Love: Heartless Edition is the prequel to Moneybagg Yo's forthcoming album, Hard To Love, and marks his first solo project since 2021's chart-topping album, A Gangsta's Pain and its deluxe, A Gangsta's Pain: Reloaded.