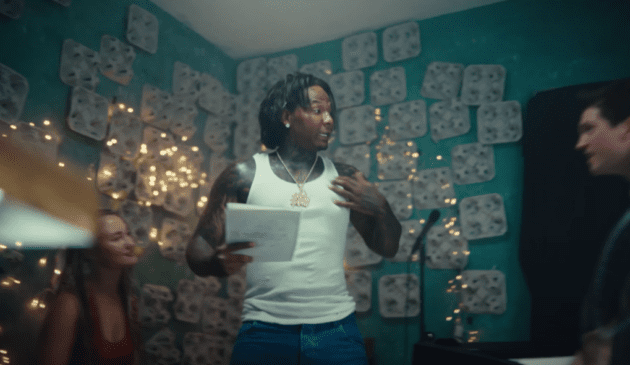 Show me what you working with.
Fresh off the release of his Hard To Love, CMG The Label's Moneybagg Yo gets on his hustle and flow for the mixtape's new video, "Where Ya Bih @".
Courtesy of Whipalo, the visual pays homage to the 2005 drama film, Hustle & Flow with the Memphis rapper portraying the movie's main character DJay played by Terrence Howard.
"Money go hand in hand, bitches go man from man and fuck off hype / These hoes'll risk they whole damn life for just one night," raps Money as he records in the studio and kicks it with an array of women.
Moneybagg Yo's Hard To Love includes 20 tracks featuring collaborations from Future, Lil Durk, GloRilla, Fridayy, YTB FATT, and Fat Wizza.