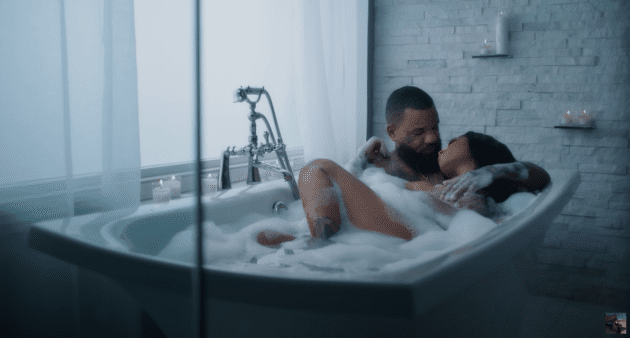 Thug love.
Monica is booed up with The Game in the video to her brand new single, "Letters".
Directed by Richard Selvi, the R&B songstress pens her love letter for her man in various striking scenes including a garden, a room with floating letters, and during a bubble bath with her Compton co-star.
"They see you and see a thug, yeah, yeah / I see you and see my love, yeah, yeah," she sings as the pair canoodles in the bathtub. "You roll up they running scared, yeah, yeah / But me I'm running to you with my fears, yeah, yeah."
"Letters" marks Monica's first single of the year. Last year, she released her "Friends" collaboration featuring Ty Dolla $ign.