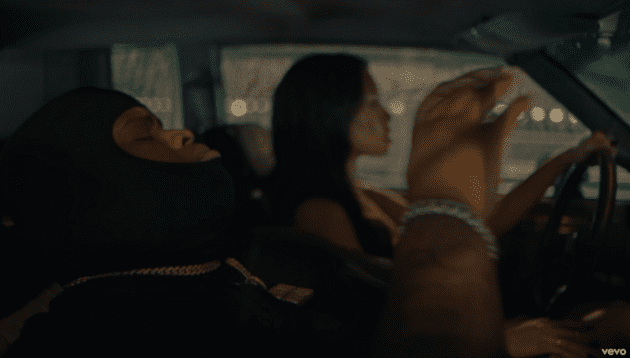 Love don't cost a thing on Morray's new "High Price" single featuring Lil Tjay.
In the accompanying music video, the Fayetteville artist laments over the pros and cons of love while parading in the great company of women.
"If loving me is hard, then walk away and make it easy / Not locking no one down, fuck a girl, fuck a "Free me"," he sings while flooded in diamonds, joy riding with lady and viewing others in a bathtub. Meanwhile, Lil Tjay checks in with his co-star at a photoshoot and the bar. "Other bitches mad, they out here like "Why you jack 'em?"," raps Tjay. "I think they want to fuck a young nigga 'cause he platinum."
The collaboration marks Morray's first release since last year's "Da Rant". He can also be heard on Macklemore's "Tail Lights" off his Ben album. Lil Tjay is coming off his feature on Rich The Kid's "Do You Love Me?" and charlieonnafriday's new single, "Same Friends".